Bin wieder da! // C'est la rentrée! // Classes resume now!//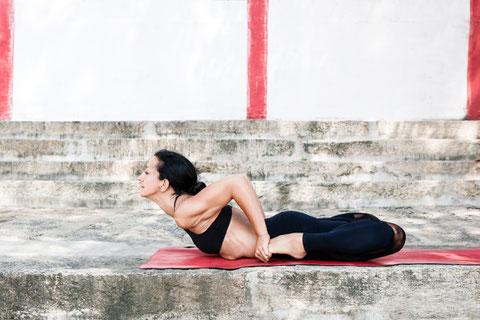 Short update of July 5th: as of now the "early bird" class will also be conducted every Thursdays, 7-8h in the morning! Come and try an early yoga class before proceeding with the rest of your day. Look for details in the "schedule" sections of my website or register directly in powerqi studio's mindbody reservation system, Any question,  call me or write to me yogaseta@gmail.com 
Dear Yoginis and Yogis
After my yearly pilgrimage in Mysore to practice with our ashtanga guru Sharath R Jois, and after a couple of months teaching the mysore program at yogasouk Beirut, I am happy to be back home and resume my regular classes enriched with these experiences.
Teaching resumes on June 30th with the new Friday morning "early bird yoga" class at Gartenstrasse 14 in PowerQi. Be there at 7am and get one hour of wellness before starting your last weekday!
From mid-August onwards, evening classes will resume at the new PowerQi location
a couple of houses up the same street. The usual Ashtanga class will take place on Tuesdays around 6pm, and will be complemented by another class on Thursdays at the same time. Watch the schedule for details!
See you soon on or off the mat, 
Namaste - I salute the sacred in you
Seta
Summer 2017: Sharath comes to Europe!
See pictures below. If you are interested in joining some of us dedicated practitioners, message me for more details.