Neue Kurse & Stundenplan // New classes and timetable
Update of December, 2022
Courses are currently suspended. You will be informed on this website, and for subscribers per e-mail as soon as classes resume. Until then, keep practising! 
Any question? Please send an e-mail to yogaseta@gmail.com
 Namaste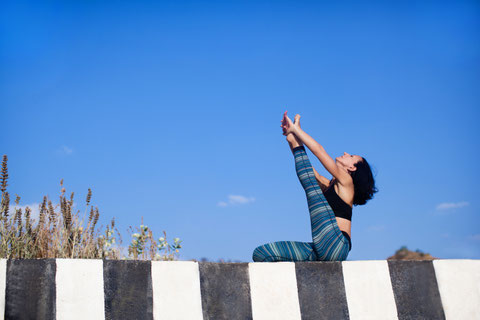 Seta's Yoga classes are open to all levels and inspired by her regular practice of Ashtanga and Iyengar yoga and readings such as the Yoga Sūtras of Patañjali. "yogaś citta vṛtti nirodhaḥ - yoga is the cessation of the vibrations of the mind" (YS I.2).
During the class, the practitioner can experience the benefits of being in the moment, concentrating on breath, posture and gazing point to achieve a meditative stance while working with the body, alternatively or simultaneously stretching and strengthening the limbs while sustaining a moving flow of energy.  The class starts and ends with a short mantra singing. Classes are open to all levels. Mats and blocks are provided, changing rooms and lockers available. 
A regular practice is recommended, as well as an open mind and a good sense of humour.
"May all beings everywhere be happy and free; may my own thoughts, words and actions contribute in some way to that state".
Or share with your friends